Medi-Dose®/EPS® Announces New Label Color for Medication Requiring Special Handling
2020-05-07 13:14:00
Clearly identifying medications requiring special handling, such as those covered by USP <800>, is important for the safety of your staff and patients. Because of the overwhelmingly positive response to our bright yellow Lid-Label
®
Covers for our Circular, Oval and MPB-Multi-Purpose Medi-Cup
®
Blisters, Medi-Dose has now added 5 more brightly colored Lid-Label Covers – Blue, Red, Orange, Green and Pink - to help you call attention to specific classes of drugs.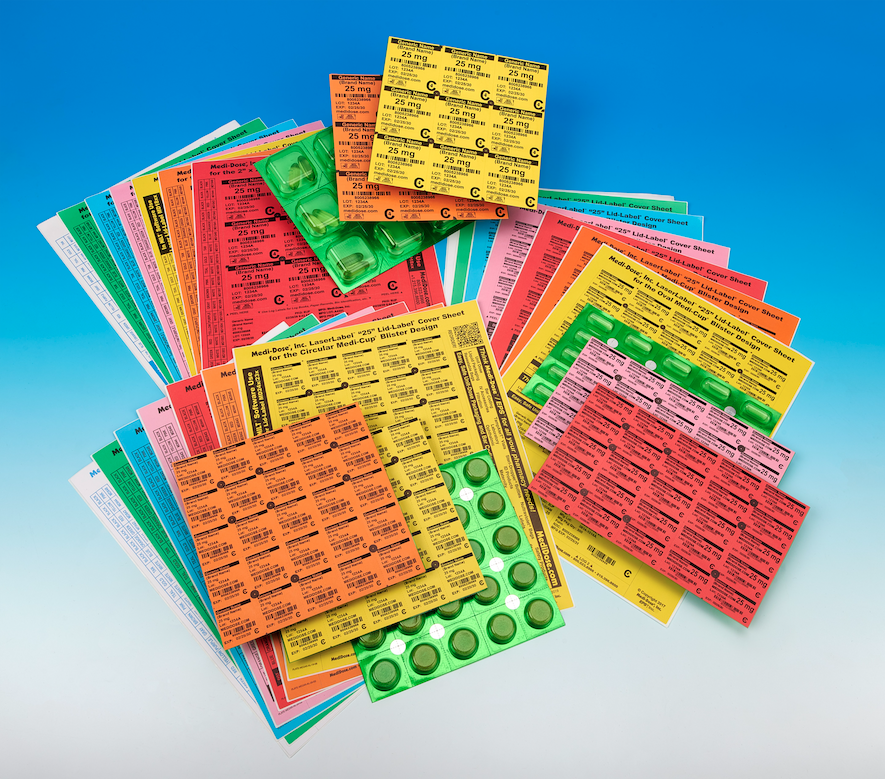 Like all our Lid-Label Covers, they provide a tamper-evident and moisture resistant seal. When printed with our powerful and easy MILT
®
software, 1-D or 2-D bar codes, graphics, special fonts, tall man lettering, shapes, logos and symbols (such as bio-hazard, NIOSH, etc.) can be utilized to further highlight important dispensing information and minimize the potential for medication error.
"We're always working to improve the medication packaging experience for pharmacists while helping to reduce errors", says Robert Braverman, President of Medi-Dose. "These new labels demonstrate our commitment to helping you maintain the safety of your patients and practitioners, while maximizing the efficiency of your practice."
For more information on the Medi-Dose unit dose packaging system and all our other product lines, please contact Robert Braverman or visit www.medidose.com.
ABOUT MEDI-DOSE, INC. / EPS, INC
. – For 50 years, Medi-Dose / EPS has been working with pharmacists to develop cost-effective solutions that promote medication safety and error prevention.
SOURCE:
Medi-Dose