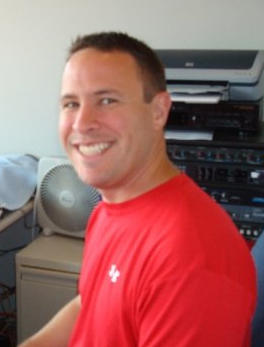 Tony Guerra, PharmD
Tony Guerra, PharmD, is chair, instructor, and pre-pharmacy advisor at Des Moines Area Community College's Pharmacy Technician program and Pharmacy Podcast Network Co-Host. He's Tony_PharmD on Twitter and TonyPharmD on YouTube providing Top 200 drugs and pronunciation help to over 4,500 followers with over 1 million views. His two audiobooks Memorizing Pharmacology: A Relaxed Approach and How to Pronounce Drug Names: A Visual Approach to Preventing Medication Errors are Amazon bestsellers. He graduated from Iowa State University with a BA in English and the University of Maryland with his PharmD.
Who Benefits from the Pharmacy School Bubble?
2016-07-11 12:28:11
The pitfalls of a pharmacist surplus have been clearly outlined, but several types of individuals and institutions may benefit from having more pharmacists in the marketplace.
I want to make clear my wife and I are pharmacists, so we wouldn't gain anything from a
pharmacist surplus
. However, the following groups have the potential to reap benefit from additional
pharmacy school openings
.
1. Pharmacist Employers
In the ASHP Foundation's "Pharmacy Forecast 2016-2020," respondents agreed with 2 statements about future earnings: one said pharmacists' salaries will decline by 10% by 2020, while the other said pharmacy technician salaries will increase by 25%.
Therefore, pharmacist employers may see declines in pharmacist salaries, though they may pay technicians higher wages, especially those in states with higher minimum wages.
2. Pharmacy Customers
Back when pharmacists were scarce, floaters often covered open shifts. I remember seeing my pharmacy supervisor calling through phone lists and the scheduler sending out e-mails to get multiple shifts covered at multiple stores.
Now, pharmacy customers are more likely to see the same pharmacist consistently. As Alex Barker noted in his "2016 Pharmacist Salary Guide,"
74% of pharmacists
plan to stay in their current positions
3. Pharmacy Organizations
More pharmacy students and more pharmacists in the market means more potential members for industry organizations. The increase in pharmacy students may increase the likelihood of meeting diverse members of the national pharmacy community through fraternal organizations. Meanwhile, national pharmacy organizations may see a spike in their membership as pharmacy students and pharmacists look to connect and find avenues for employment opportunities.
4. Residency Programs
With more potential applicants,
residency programs
can increase their selectivity or expand their numbers. In a saturated job market, students who wouldn't otherwise consider a residency may pursue it as an alternative.
5. Preceptor Sites
More pharmacy students mean more P4s on rotation. I've worked in stores with student pharmacists and without them. Aside from the support they provide, students bring the latest news from the pharmacy schools and
give preceptors great reasons
to keep abreast of the latest clinical data.
6. Pharmacy Schools
As the number of colleges expands, so does the likelihood of a pharmacy school better meeting an applicant's list of desirable qualifications. A branch of my alma mater opened 5 miles from my parent's home in 2007, a decade after I graduated from the urban main campus. As newer pharmacy schools open, they will most likely meet prospective students' needs through more convenient locations,
double degree programs
, accelerated curricula, and a focus on admitting underrepresented groups.