5 Podcast Episodes for Pharmacy Technician Students and Educators
JUNE 20, 2016
3. The Elective Rotation: Correlating Mechanism of Action to Pathophysiology of Disease
This podcast series is aimed at the critical care pharmacist, and in this episode, Pharmacy Joe outlines the way to connect how drugs work to what happens in the disease. He talks about his algorithm for simplifying complex challenges by connecting 2 parts of seemingly disparate and harder sciences. Notably, anatomy and physiology classes in pharmacy technician programs often come from a separate department than the pharmacology course.


4. Iowa Board of Pharmacy: BOP Meeting
As a technician educator, knowing what's going on with your state's pharmacy board is a way to not only keep students updated, but also discuss current pharmacy issues. This episode provides the what, why, and how of a pharmacy board.



5. Transpharmation Show: How You Can Take Advantage of the Best USA Pharmacy Innovations
Transpharmation podcasts are much longer than the 15 to 20 minutes that most shows stick to, so you really get an in-depth look at each topic. This particular podcast comes out of Australia. It's a very dynamic conversation between Todd Eury and Australian pharmacist host Robert Sztar, and you can hear the passion each has for moving pharmacy forward in their respective countries and what it means to be a progressive part of the pharmacy community.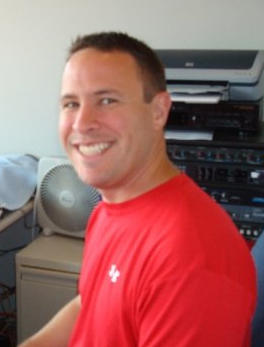 Tony Guerra, PharmD
Tony Guerra, PharmD, is chair, instructor, and pre-pharmacy advisor at Des Moines Area Community College's Pharmacy Technician program and Pharmacy Podcast Network Co-Host. He's Tony_PharmD on Twitter and TonyPharmD on YouTube providing Top 200 drugs and pronunciation help to over 4,500 followers with over 1 million views. His two audiobooks Memorizing Pharmacology: A Relaxed Approach and How to Pronounce Drug Names: A Visual Approach to Preventing Medication Errors are Amazon bestsellers. He graduated from Iowa State University with a BA in English and the University of Maryland with his PharmD.