Managed Care Pharmacy Resident Q&A
DECEMBER 20, 2015
Have you ever wondered what opportunities exist for pharmacists in managed care organizations?


To find out, I spoke with Alex Wiggall, PharmD, a managed care pharmacy resident at Horizon Blue Cross Blue Shield (BCBS) of New Jersey in Newark.

Dr. Wiggall grew up in the Philadelphia area before graduating with his Doctor of Pharmacy degree from University of Maryland School of Pharmacy. After completing his residency, he hopes to find a job at a health plan in the New York City area.

Q: Why did you decide to pursue a managed care residency?
AW: Having been exposed to multiple areas of pharmacy, I realized that managed care was a way to be involved in all of the areas of health care that interested me at once with some great perks, such as a flexible schedule and better work-life balance. Additionally, managed care allows me to expand my role as a pharmacist in patient care from individual patients to large populations.

Q: What is the structure of your residency?
AW: Similar to many managed care residencies, Horizon BCBS is unaccredited with the American Society of Health-System Pharmacists (ASHP), though the program has been around for 20 years. The main difference is that the residency program isn't rotation-based like accredited residencies.

That said, I work in many different areas of managed care at once. Some of the main ongoing projects I work on include the pharmacy and therapeutics (P&T) committee, monograph presentations, medication therapy management (MTM), clinical programs, answering drug information questions, pharmacy student precepting, a longitudinal research project, and writing medical policies.

P&T meetings meet quarterly, and I along with the other residents evaluate all of the newly FDA-approved drugs that come onto the market. In doing so, I write a drug monograph that is intended to review the drug based on its clinical trials, potential place in therapy, patient outcomes, and many other factors. As a resident, I present our formulary recommendation to the P&T committee.

MTM is a service we provide to certain Medicare Part D members, based on the number of disease states and medications the patient has. I spend time speaking with the member and going through his or her medications, providing counseling, and identifying issues or gaps in care. Then, I provide recommendations to the physician, if needed. This helps keeps our members healthy and allows for effective patient interaction.

Precepting pharmacy students is another valuable component of my residency that I find very rewarding. As a resident, I work with students from Rutgers University on working up members for MTM services, journal club evaluations, weekly presentations, a final case presentation, and demonstrating the pharmacist's role in managed care.

Although it takes some time to get up to speed, the residency schedule accommodates time for training. It can definitely be hectic trying to balance many different projects and responsibilities at once, but this is more in line with a post-residency work environment, and it helps develop prioritizing and time management skills.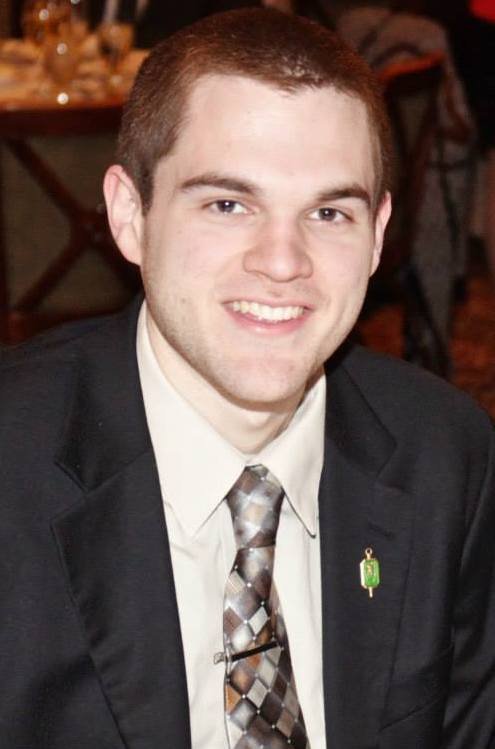 Timothy O'Shea, PharmD
Timothy O'Shea, PharmD, is a Clinical Pharmacist working at a large health insurance plan on the east coast. Additionally he works per diem at a retail pharmacy chain. He graduated from MCPHS University - Boston in 2015 and subsequently completed a PGY-1 Managed Care Pharmacy Residency. His professional interests include pharmacy legislation and managed care pharmacy. He can be followed on Twitter at @toshea125.