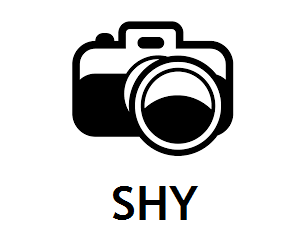 Timothy Aungst, PharmD
Timothy Dy Aungst, PharmD, is an associate professor of pharmacy practice at MCPHS University. He graduated from Wilkes University Nesbitt School of Pharmacy and completed a PGY-1 Pharmacy Practice Residency at St. Luke's University Hospital, and then a Clinical Geriatric Fellowship at MCPHS University. He is passionate about the rise of technology in health care and its application to pharmacy. He has published primarily on the role of mobile technology and mHealth, and made multiple national and international presentations on those topics. He blogs at TheDigitalApothecary.com, is a Co-Host of FurtureDose.tech a podcast part of the Pharmacy Podcast Network, and you can find him on Twitter @TDAungst.
World's First Smart Inhaler is Arriving
2019-01-22 15:00:00
Timothy Aungst, PharmD
The world's first smart inhaler was recently approved by the FDA. Teva's ProAir Digihaler (albuterol sulfate) is being introduced to the United States market through a sNDA application, and it will join Proteus Digital Health as being a potential game changer for digital medicines.
The ProAir Digihaler is built on the RespiClick inhaler formulation. It has a sensor that tracks when it is used in real-time and syncs this data to a mobile app.

The patient will use an app to scan a QR code at the top of the inhaler, which will sync the inhaler to the app. The ProAir Digihaler can actually determine how well the patient uses it, as the sensor measures a breath actuation and sees how well a patient inhales, giving them a rating.
Pharmacists can expect to have these products on pharmacy shelves by 2020, and will need to learn how to utilize our workflow to accommodate patients who will likely ask how to set up and use the device. But, the data component may also be a factor.

Suppose a patient that has been using their inhaler incorrectly for some time tells a pharmacist that the app reports they are a 'bad' inhaler? This might be a good opportunity to use objective data to help that patient.

Another issue could be access to this data. The patient can track adherence via the app, and share it with others. The question becomes then, who should it be shared with? The provider? A nurse? Or a pharmacist?

The issue of data implies a responsibility for monitoring, so who will be paid for this work? What will the legal repercussions be for liability of monitoring?
Opportunities may be great for pharmacists to embrace this new technology. We may see payment models with remote patient monitoring for pharmacists, and greater abilities to monitor medication adherence objectively, helping to improve patient outcomes.

Training and an understanding of this new realm will be needed. This is an area that pharmacists will have to own and become acquainted with, and soon.
Timothy Aungst is a member of Teva's Advisory board.