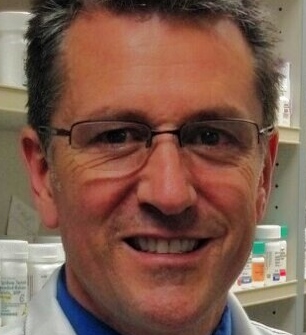 Steve Leuck, PharmD
Steve Leuck, PharmD, has been practicing both hospital and community pharmacy for over 30 years. He founded AudibleRx, in 2011, which provides Consumer Medication Information in an easy-to-listen audible format. Increased health literacy means better outcomes.
Common Antipsychotic Linked to Compulsive Gambling
2016-01-19 06:16:46
Aripiprazole (Abilify) is a second-generation antipsychotic indicated for the treatment of schizophrenia and bipolar disorder, as well as agitation associated with either of those conditions. It is also indicated as adjunct therapy for major depression.
This medication has 2 black box warnings that all pharmacists should know about.
First, aripiprazole is not approved for dementia-related psychosis in the elderly. The elderly are at an increased risk of death due to cardiovascular or infectious events, which may or may not be attributed to aripiprazole.
Second, aripiprazole may increase the risk of suicide in patients aged younger than 24 years.
Recently, Health Canada, the national department responsible for helping Canadians maintain and improve their health, released a safety review of aripiprazole. In its evaluation, the department observed a potential correlation between aripiprazole use and increased risk for compulsive gambling and hypersexuality.
1
Internationally, 18 cases of pathological gambling and 6 cases of hypersexuality have been linked to aripiprazole use. Of the 18 gambling cases, 77% of the patients showed improved behavior outcomes when the aripiprazole dose was either decreased or stopped. Of the 6 hypersexuality cases, 83% of the patients showed improvement in their behavior when the aripiprazole dose was decreased or stopped.
1
An additional 5 cases have been reported in Canada, leading Health Canada to perform this review.
Upon completion of its review, Health Canada changed the Canadian prescribing information for aripiprazole to include a post-market adverse drug reaction statement describing the risk of potential pathological gambling or hypersexuality as possible side effects.
2
Of note, the European Medicines Agency issued a similar warning.
In light of these international actions, pharmacists in the United States may want to consider the following points when counseling patients taking aripiprazole:
Instruct patients to watch for unusual behaviors that may be impulse-related.
Help patients understand what an impulse-related behavior is, such as gambling, hypersexuality, or other uncontrollable behaviors that may cause distress or harm.
Inform patients who may have a past history of impulse control behaviors that they may be at an increased risk for future issues and should be carefully monitored.
Help patients realize the importance of sharing this information with their family in order for loved ones to be on the lookout for these behaviors.
Ensure that the patient understands the importance of informing their health care provider immediately if they begin to notice any sign of impulse behavior.
References
Healthy Canadians. Safety information for antipsychotic drug Abilify and risk of certain impulse-control behaviors. http://healthycanadians.gc.ca/recall-alert-rappel-avis/hc-sc/2015/55668a-eng.php. Published November 2, 2015. Accessed January 16, 2016.
Health Canada. Summary safety review—Abilify and Abilify Maintena (aripiprazole): evaluating the risk of certain impulse control behaviours. www.hc-sc.gc.ca/dhp-mps/medeff/reviews-examens/abilify-eng.php. Published November 2, 2015. Accessed January 16, 2016.