Know Your Black Box Warnings
MARCH 02, 2015
Right in the beginning of the package insert, in plain black and white, the Black Box Warning describes how life-threatening and fatal cases of respiratory depression may occur, even with recommended dosage.

But it doesn't stop there. The warning goes on to describe that accidental ingestion of even 1 dose may be fatal to a child.

In big, black, and bold letters, the warning describes an addiction, abuse, and misuse potential that can lead to overdose and death. Furthermore, the warning explains the importance of evaluating patients for addiction potential prior to prescribing any oxycodone, including any family history of substance abuse and co-existing mental status.

As practicing pharmacists, how often do you discuss this particular Black Box Warning, in its entirety, when consulting patients about their oxycodone prescriptions?

The Black Box Warning is a system used by the FDA to alert prescribers, pharmacists, and patients that a particular medication has potentially dangerous side effects. This is the highest level of warning the FDA can give to a drug.

When a medication receives this warning, it means studies have suggested that it has potential severe or even lethal side effects.

As a component of a comprehensive regimen, which also includes nonnarcotic and nonmedication alternatives, opiates play a very important role in the treatment of pain. What's missed, in my opinion, is extensive consultation with the patient about the risks and warnings associated with the opiate therapy.

It is the pharmacist's duty to counsel patients and help assure that they understand their medication treatment regimen. One large component of this counseling must include a discussion of the Black Box Warnings associated with that medication.

Take a moment and review the warnings associated with various opiate prescription medications. Notice how each opiate has at least 1 warning that cautions potential fatality. The next opportunity you have to counsel a patient about an opiate pain therapy, remember that warning, and assure the patient you consult with understands it, too.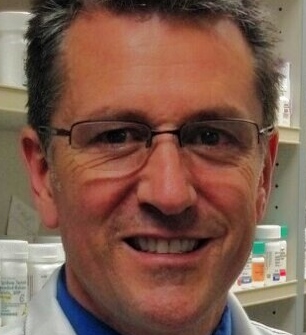 Steve Leuck, PharmD
Steve Leuck, PharmD, has been practicing both hospital and community pharmacy for over 30 years. He founded AudibleRx, in 2011, which provides Consumer Medication Information which is both Useful and Accessible. Content designed to meet health literacy guidelines. Format designed to "read along" with the audio presentation in a simple to use web application. More information at AudibleRx.org.