Understanding the Dynamics of the Pharmacy Marketplace
2019-04-18 13:07:00
Lester Nathan, MS
Failure to understand and appreciate the dynamics of the pharmacy marketplace is costing owners money. One of the things that is interfering with the accomplishment of dreams is that the marketplace is not the same as it was 10 years ago.
Neither is it static. It is constantly changing and constantly moving.
If your beliefs about the marketplace are erroneous, then you will never be able to deal with the problems you currently face.
Verne Harnish, in his book "
Understanding the Rockefeller Habits,"
identified 4 barriers to success that any business owner might encounter.
The inability to prioritize that which is most important to the business at any one moment in time.
Failure of the leadership team to grow as leaders in their abilities to delegate and predict.
The inability to navigate the increasingly tricky dynamics of the marketplace.
Not being organized for success— lacking systems and management structure.
And The Pharmacy Sage would well recommend another decided blockage: confusion between
efficiency vs effectiveness
.
Efficiency of the budget, when confronted with achieving goals, is often solved by owners by cutting expenses. Immediately, marketing or getting good advice is slashed. This is the wrong answer because it leads to mediocrity and to less than normal take home pay.
In addition, The Pharmacy Sage has identified 4 sets of fundamentals that successful pharmacy owners have embraced.
Prioritizing time
Analyzing data
Providing a rhythm for relating to team members, patients, and vendors
Mastering the X factors: what differentiates you, what is the best brand name promise you can bring to your patients, and what is your single biggest choke point?
A closer examination reveals that further understanding certain aspects of being an entrepreneur is fundamentally imperative to succeed in the world of pharmacy today.
As a Would-Be Pharmacy Owner, These Are the Pitfalls You Could Encounter:
Not going down a straight and narrow path to opening your doors to a decidedly successful pharmacy. Wandering rather aimlessly in pursuit of the pathway to success.
Not having the right business model.
Not locating where the money is.
Not finding the best specific location possible.
Not having the right budget for build out, as well as taking you to the point of making a profit.
For Owners Who Want to Establish Financial Freedom
Not having the business model that avoids the insurance payment fiasco.
Not having the right strategies.
Not having marketing messages that magnetically attract a steady stream of patients through the doors.
Not having the potent products that can do the job, as opposed to the lesser potent ones that proliferate the mass marketing giants.
Not understanding what business you're in, and that includes a relationship to the information business.
What you can do about it
.
Establish priorities, especially relating to the use of time. And make very certain that these priorities are the right priorities—ones that give employees maximum productivity, and therefore maximum profitability.
Constantly examine real time data, what's working and what is not.
Establish a rhythm for doing everything relating to employees, patients and vendors.
The Pharmacy Sage can be reached at (518) 346-7021 or thepharmacysage@rxresultsnow.com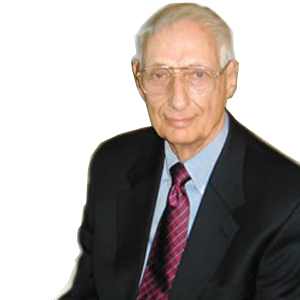 Lester Nathan, MS
A powerhouse in the world of independent pharmacy, Lester offers free business resources for Pharmacy Owners on his website, ThePharmacySage.com. Offering insight, wisdom, and strategy, Lester is an esteemed voice in pharmacy business. Lester helps his clients increase patients and profits in spite of the 3rd party payment fiasco.