Ocrevus for Progressive MS: What Pharmacists Need to Know
MAY 30, 2017
Ocrelizumab (Ocrevus, Genentech) was approved in March for both relapsing and progressive multiple sclerosis (MS). Ocrevus has garnered a lot of attention for being the first medication approved for the progressive-form of the disease (PPMS) after years of clinical trials for agents used in relapsing-remitting MS have failed to show a benefit in PPMS.

Ocrevus is an exciting development not only for the 15% of MS patients diagnosed with progressive MS, but the medical community's understanding of the disease. Here are the important things to know about Ocrevus and primary-progressive MS:
Clinical Tidbits
Ocrevus was approved for PPMS based on a clinical trial published in the New England Journal of Medicine.1 The trial demonstrated a clinically significant change in 12-week disability progression compared to placebo (32.9% versus 39.3%, hazard ratio 0.76; CI 0.59 to 0.98, P = .03). The effect was still seen with 24-week disability progression (Ocrevus 29.6% versus placebo 35.7%, P = .04). To date, trials for fingolimod (Gilenya) and glatiramer acetate (Copaxone) have not been able to show a statistically significant progression delay in PPMS.2,3 A trial for natalizumab (Tysabri) showed no improvement in secondary-progressive MS, but it is untested in PPMS.4 Teriflunomide (Aubagio) and dimethyl fumarate (Tecfidera) are untested to date (a quick glance at clinicaltrials.gov suggests Tecfidera has a trial underway in Denmark).
The age group for Ocrevus trial inclusion was 18-55 years of age.1 The average age at diagnosis for PPMS is around 40, and the mean age of trial enrollees was 44.4, so trial patient demographics are consistent with the patient population at large.1,5 The trial likely excluded patients over 55 years of age based on a previous trial of the anti-CD20 agent rituximab in PPMS, which did not meet its endpoint, but a subgroup analysis of the rituximab data suggested patients <51 years of age exhibited delayed progression of disability.6 The rituximab trial had an average patient age of 50.1 for the treatment arm. Ocrevus patients also had a shorter time since diagnosis of MS, with a mean of 1.6 compared to the rituximab trial mean of 4.1. Thus, the trial design for Ocrevus allowed for patients to be treated earlier in the disease course.
Infusion reactions were the most commonly reported adverse event in clinical trials, occurring at a rate of 34.1-40% and were most common with the first infusion.7 The manufacturer recommends patients be premedicated 30-60 minutes prior to infusion with intravenous corticosteroids (such as methylprednisolone 100 mg), diphenhydramine, and possibly acetaminophen to minimize the frequency and severity of infusion reactions. Mild to moderate infusion reactions can be managed with a reduction in infusion rate. Patients who develop life-threatening infusion reactions should have Ocrevus permanently discontinued. Patients should be monitored for an hour post-infusion, but the manufacturer suggests infusion reactions can occur up to 24 hours after an infusion.
Ocrevus targets CD20 expressing B-cells and causes phagocytosis and cytotoxicity.7 The half-life of elimination is 26 days, consistent with once every 6 months infusion schedule. Patients should be routinely monitored for infection, as patients treated with Ocrevus developed herpes and respiratory infections more frequently than the comparator arm. Patients should be screened and identified as hepatitis B negative prior to initiation.
Progressive Multifocal Leukoencephalopathy (PML) is a life-threatening neurological condition caused by the John Cunningham (JC) virus. It occurs almost exclusively in immunocompromised patients and has a very high mortality rate. No cases of PML were reported during Ocrevus clinical trials, but case reports have been published with other MS medications such as Natalizumab (Tysabri) and anti-CD20 antibodies such as Brentuximab (Adcetris). Patients receiving Ocrevus should be closely monitored for signs or symptoms of PML.
Ocrevus is priced around $65,000 annually, which positions the medication in the range of the other available MS medications.8-9
Summary
There is a lot of information to digest in the package insert for Ocrevus, and this is just a sampling of some of the important points, so it is important for all medical professionals involved in administration of the drug to familiarize themselves with the insert. Ocrevus is a significant milestone for the treatment of PPMS, and while a cure remains out of reach, the post-marketing surveillance will be important for continuing our understanding of this debilitating neurological disease.
Montalban X. Hauser SL, Kappos L, et al. Ocrelizumab versus placebo in primary progressive multiple sclerosis.N Eng J Med. 2017; 376: 209-220. doi: 10.1056/NEJMoa1606468.

Lublin F, Miller Dh, Freedman MS, et al. Oral fingolimod in primary progressive multiple sclerosis (INFORMS): A phase 3, randomised, double-blind, placebo-controlled trial. Lancet. 2016; 387: 1075-1084. doi: http://dx.doi.org/10.1016/S0140-6736(15)01314-8.

Wolinsky, JS Narayana PA, O'Connor P, et al. Glatiramer acetate in primary-progressive multiple sclerosis: Results of a multinational, multicenter, double-blind, placebo-controlled trial. Ann Neurol. 2007; 61:14-24. doi: 10.1002/ana.21079

National Multiple Sclerosis Society. Oct 21,2015. Disappointing results announced from clinical trial of Tysabri (natalizumab) in secondary-progressive MS. Retrieved from: http://www.nationalmssociety.org/About-the-Society/News/Disappointing-Results-Announced-from-Clinical-Tria

Thompson AJ et al. Primary Progressive Multiple Sclerosis. Brain. 1999; 120: 1085-1096.

Hawker K, O'Connor P, Freedman S, et al. Rituximab in patients with primary progressive multiple sclerosis: Results of a randomized double-blind placebo-controlled multicenter trial. Ann Neurol. 2009; 66: 460-471. doi: 10.1002/ana.21867

Ocrevus(R) [Package Insert] San Francisco, CA; Genetech Inc; 2017

Hartung D, Bourdette DN, Ahmed SM, Whitman RH, et al. The cost of multiple sclerosis in the US and the pharmaceutical industry. Neurology. 2015;84: 2185-2192. doi:10.1212/WNL.0000000000001608

FDA Approves Ocrevus (Ocrelizumab) for People with Primary-Progressive or Relapsing MS--First Disease-Modifying Therapy for Primary Progressive MS [news release]. San Francisco. Genentech website. Accessed at: www.nationalmssociety.org/About-the-Society/News/FDA-Approves-Ocrevus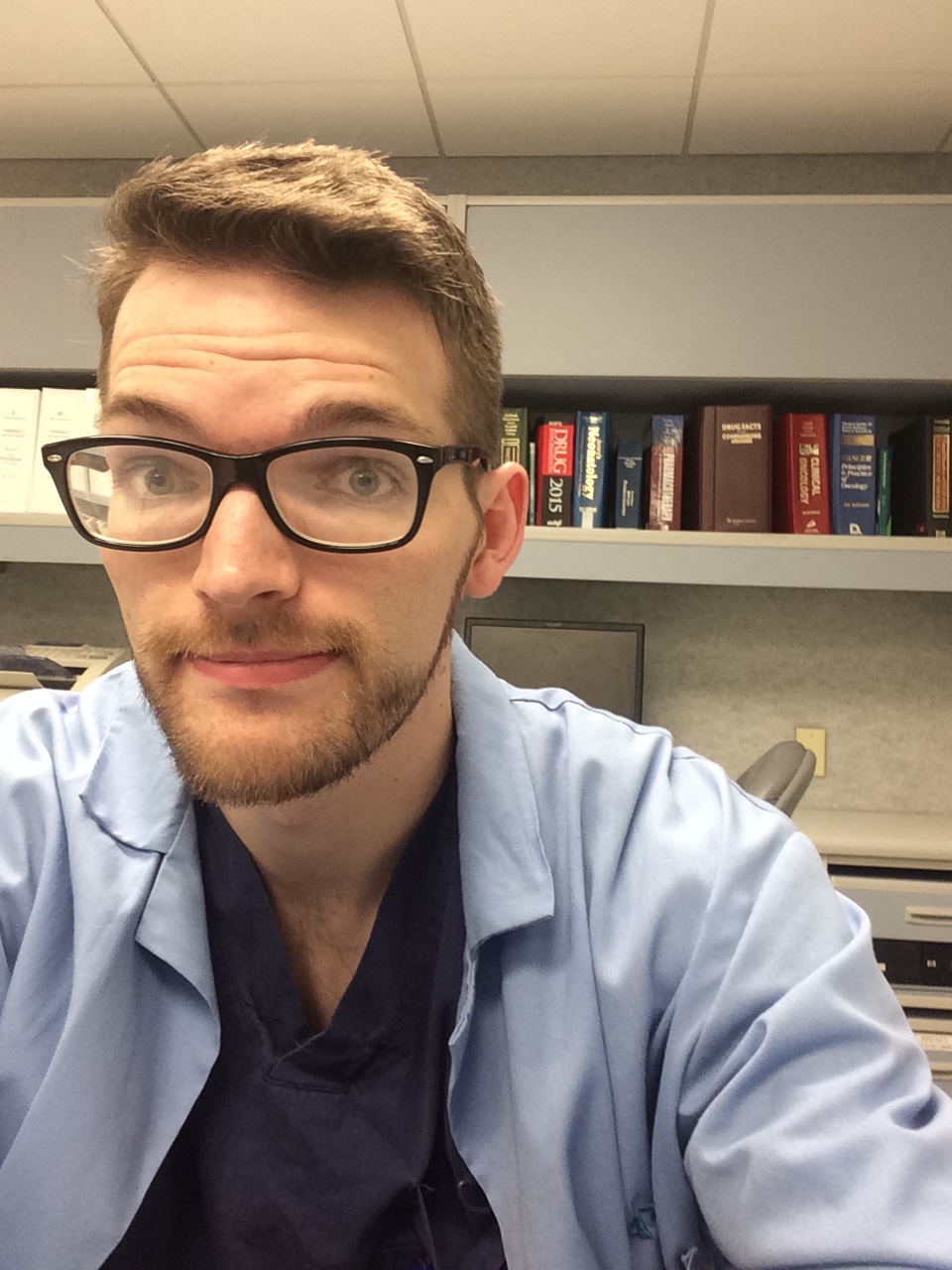 Chris Tanski, PharmD
Chris Tanski received his PharmD from the University at Buffalo School of Pharmacy and Pharmaceutical Sciences and is now working as a clinical staff pharmacist for Pinnacle Health in Harrisburg, Pennsylvania. He entered the field of hospital pharmacy directly from school, and he was one of the first to pilot a decentralized pharmacist role in the hospital. His other notable work contributions include working on palliative projects and transition of care for COPD patients. Chris was an editor and contributor to a film theory blog, a sketch comedy writer throughout pharmacy school, and he has a significant amount of experience writing drug information papers on neurology and infectious disease topics for both school and work.