The Dirt on DIR Fees
JULY 25, 2016
Where Can I Find My Pharmacy's Performance Scores?
Electronic Quality Improvement Platform for Plans and Pharmacies (EQuIPP) is a Web-based performance assessment system many pharmacies, health plans, and PBMs are using as a neutral third party to assess the quality and safety of medication use. The results gathered are shared with pharmacies, plans, and PBMs to improve patient outcomes and track quality measures for Medicare star ratings. EQuiPP allows a pharmacy to track its standing by each health plan and for each of the star measures.

PrescribeWellness is another software platform community pharmacies use to track Medicare 5-star rating measures, review performance metrics, and sort data at the pharmacy-patient level. It provides a snapshot of adherence ratings for the pharmacy's patients, which can be also be sorted at the Medicare plan level. Adherence is an important component for Medicare 5-star measures, as 3 of the 4 pharmacy quality measures for Medicare star ratings track patient adherence and are triple rated. PrescribeWellness advertises its system as improving medication adherence, increasing customer awareness, increasing patient engagement, and reducing medications returned to stock.

Are DIR Fees and Star Ratings the Same?
Medicare star ratings grade Medicare Part D plans based on quality. Although pharmacies don't have star ratings, community pharmacies can affect some medication ratings and measures, including avoiding the use of high-risk medications in patients 65 years and older and adhering to oral diabetic, blood pressure, and cholesterol medications. Medication adherence is emphasized in these measures with good reason: more than $300 billion in health care expenses goes to nonadherence. Pharmacists can leverage their position to positively affect patient outcomes through medication counseling, Med-Sync, refill reminders, and automatic refill programs to help reduce health care costs.

Pharmacy performance is important because it may affect preferred pharmacy status, which translates to lower co-pays for the member. A pharmacy's preferred status may also lead to better reimbursement rates for the pharmacy from PBMs or Part D plans. There are also a number of plans that give bonuses to pharmacies who improve certain performance measures. These performance measures may include the Medicare 5-star rating system, but they may also include other chronic disease states such as heart failure, diabetes, coronary artery disease, and osteoporosis.

How Can a Pharmacy Affect Its Performance Scores?
Medication therapy management is a high-touch, high-quality way to develop a relationship with your patient and address adherence and safety concerns about high-risk medications. In 2016, CMS added comprehensive medication review (CMR) completion rate as a star rating. Conducting CMRs is a strong method for increasing your standing with health plans and preferred networks. It's also been shown to reduce medical costs, benefit health plans and patients, and help patients understand how to manage chronic conditions.

During a CMR, a pharmacist explains the value of a patient's medications, screens for drug interactions, evaluates the appropriateness of OTC medications, and answers questions about medication therapy, lab values, and side effects. A patient often sees multiple specialists but frequents only 1 pharmacy. Providing each prescriber an up-to-date list of medications and supplements helps avoid drug interactions and adverse effects from medications. CMRs provide the opportunity for a pharmacist to address and resolve adherence issues, provide an updated medication list to the patient's primary care doctor, identify high-risk medications, and suggest alternative therapies.

The health care industry is moving to a value-based system. Pharmacists can demonstrate their value to patients, PBMs, and Medicare by using CMRs, medication synchronization, and medication refill reminders to reduce medical costs, maximize 5-star ratings, and improve patient outcomes.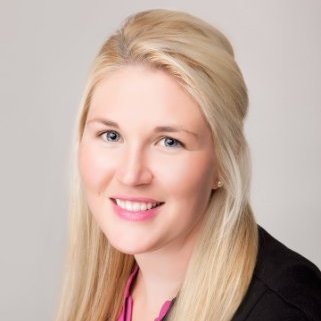 Blair Thielemier, PharmD
Blair Green Thielemier, PharmD is an independent consultant pharmacist living in Arkansas with her husband and daughter. Her latest project is the first-ever virtual pharmacy conference, the Elevate Pharmacy Virtual Summit. She is also the founder of Pharmapreneur Academy, an online e-Course and Community where she guides pharmacist-entrepreneurs through the process and barriers of building a pharmacy consulting business. She is the author of How to Build a Pharmacy Consulting Business, a contributing author for Pharmacy Times and guest host on the Pharmacy Podcast. More information about Dr. Thielemier can be found on her website.