OTC Product News (October 2020)
2020-10-31 15:29:00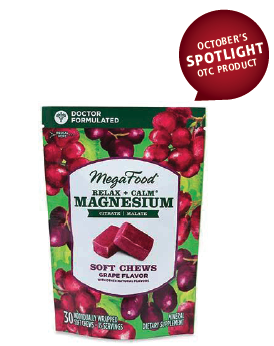 MEGAFOOD MAGNESIUM CHEWS, POWDERS
MARKETED BY:
MegaFood
With Relax + Calm Magnesium Soft Chews and Relax + Calm Magnesium Powders, supplement maker MegaFood has added 2 new products to its lineup to help support the nervous system and muscle relaxation. Magnesium plays a vital role in more than 300 enzyme systems, including cardiovascular, metabolism, and muscular functions. The grape-flavored chews contain 250 mg of magnesium in both magnesium citrate and malate forms. The powders are available in blackberry hibiscus oasis and raspberry lemonade flavors and contain 300 mg of magnesium per serving.
FOR MORE INFORMATION:
megafood.com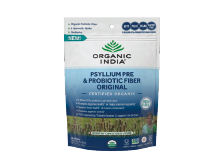 PSYLLIUM PRE & PROBIOTIC FIBER
MARKETED BY:
Organic India USA
With the goal of supporting a healthy gut, Organic India USA has launched Psyllium Pre & Probiotic Fiber in 3 flavors: cinnamon spice, orange, and original. The products include a blend of 3 Ayurvedic herbs to aid in digestion and nutrient assimilation, heat-stable probiotics to support the gut microbiome, and organic prebiotic fiber to nourish beneficial gut bacteria. Each flavor adapts well to baking, blending into smoothies, and mixing into meals. They are gluten free, keto- and paleo-friendly, and vegan.
FOR MORE INFORMATION:
organicindiausa.com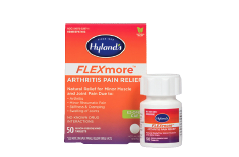 FLEXMORE ARTHRITIS PAIN RELIEF
MARKETED BY:
Hyland's
For patients looking for homeopathic ways to manage their joint pain, Hyland's has introduced FLEXmore Arthritis Pain Relief in daytime and nighttime formulations. Pharmacists developed the products to tackle joint pain caused by arthritis and rheumatic pain, cramping, joint swelling, and stiffness. They can also ease back, joint, and neck pain without the need for acetaminophen, aspirin, ibuprofen, or naproxen. FLEXmore PM is also formulated to aid in occasional sleeplessness. Each formulation is available in bottles of 50 quick-dissolving tablets that feature an easy-open cap.
FOR MORE INFORMATION:
hylands.com
JUVEN THERAPEUTIC NUTRITION POWDER
MARKETED BY:
Abbott
With a new, wider distribution through CVS Pharmacy, Juven Therapeutic Nutrition Powder is formulated to provide essential nutrients to support wound healing. The product contains a blend of important amino acids, HMB, minerals and vitamins, and protein. It is available in fruit punch and orange flavors. Each box contains 8 packets, and users are recommended to drink 2 packets each day mixed with 8 to 10 oz. of water, juice, or other liquid.
FOR MORE INFORMATION:
juven.com