How to Tell the Difference Between Cough/Cold Symptoms and COVID-19
2020-12-15 13:35:00
Aaron Smith
Health care workers are the first people most turn to in times of sickness. As the coronavirus disease 2019 (COVID-19) pandemic continues, medical workers everywhere are being sought by people looking for advice. Having basic yet essential information regarding COVID-19 during cold and flu season is more important than ever for pharmacists and other health care workers.
Learn how you and your staff can help patients differentiate between common cough/cold symptoms and COVID-19 while also offering additional educational resources.
Background on COVID-19
COVID-19 results in mild-to-severe respiratory illness for some, whereas others are completely asymptomatic. According to the Centers for Disease Control (CDC), the best way for patients to determine whether or not they have previously been infected is with an antibody test.
Patients who think they are currently fighting the infection require a viral test. A study by Cleveland Clinic's Respiratory Institute has found that the viral load can determine what stage of recovery a patient is in—patients with mild or moderate COVID-19 tend to show higher viral loads before symptoms appear.
1
Also according to the CDC, severe illness and complications caused by COVID-19 tend to manifest in patients who are older, pregnant, or have a pre-existing medical condition, such as
type 1 diabetes
. More than 50 million cases of COVID-19 have been confirmed and reported to the World Health Organization, with more than 1.25 million deaths across the globe.
Patients can decrease their risk of contracting COVID-19 by standing 6 feet or more apart from others in public, avoiding public places, practicing good hygiene such as handwashing, and always wearing a mask when around people they are not currently quarantining with.
If an individual tests positive for COVID-19, they must quarantine or isolate themselves within their home. Patients with mild symptoms should also remain in close contact with medical staff who can monitor their condition via phone or video chat.
The CDC emphasizes that emergency care is necessary if the patient develops:
troubled or painful breathing
persistent pain or pressure in the chest
confusion
inability to wake or stay awake
bluish lips or face
Timeline for COVID-19
If a patient who has not tested positive for COVID-19 in the past 3 months discovers they've been exposed to the virus, 2 weeks of isolation are required to avoid risking the health and safety of others. The CDC also states that most patients who develop symptoms or tested positive for COVID-19 may end their isolation after 10 days if there's been an improvement in symptoms.
Patients with underlying health conditions should speak to their physician if they've been exposed to COVID-19, as their need for additional testing or extended isolation may be necessary.
After exposure, most patients who tested positive are at a low risk of contracting COVID-19 for at least 3 months. Some studies show that the antibodies preventing reinfection have stayed in some patients
for as long as 5 months
.
3
Common COVID-19 and Cold/Flu Symptoms
Typical symptoms for COVID-19, the common cold, and influenza include:
4
COVID-19

Common Cold

Influenza

Fever or chills
Cough
Shortness of breath or difficulty breathing
Fatigue
Muscle or body aches
Headache
New loss of taste or smell
Sore throat
Congestion or runny nose
Nausea or vomiting
Diarrhea

Fever or chills (although most people with colds do not develop a fever)
Cough
Sore throat
Congestion or runny nose
Sneezing
Post-nasal drip
Watery eyes




Fever or chills
Cough
Fatigue
Muscle or body aches
Headache
Sore throat
Congestion or runny nose
Nausea or vomiting
Diarrhea
Despite the many similar symptoms, the most important takeaway is that patients reporting sneezing, post-nasal drip, and watery eyes most likely do not have COVID-19. Patients reporting a loss of taste or smell along with respiratory problems are displaying non-flu-like symptoms and should be tested for COVID-19 immediately.
Patient Prevention and Education
It is the duty of health care workers everywhere to provide accurate and helpful information to patients during times of uncertainty or panic. If pharmacy staff come across an individual seeking anything other than general health care advice, remember to redirect to their primary care provider.
"Health care workers play a crucial role in keeping the public accurately informed and referring them to the correct level of care," said Kenny Kadar, president of
Coast Medical Service
, a health care staffing agency focused on per diem and travel nursing. "As health care professionals, they also need to leverage their medical authority to combat misinformation and direct misguided patients towards recommended health measures."
Pharmacists should continue to encourage patients to get vaccinated against the flu. Studies show that although COVID-19 and influenza are 2 different viral strains, trained immunity can help reduce the chance of COVID-19 infection.
5
Patients who are at a higher risk of contracting severe coronavirus symptoms due to preexisting health conditions or pregnancy should be vaccinated against the flu unless told otherwise by their physician.
6
Other OTC preventative means can also be taken.
An article published in
Microbial Pathogenesis
has theorized that the positive immunomodulatory effects of probiotics on viral infections point to a possible immune-boosting aid for patients.
7
Studies have already indicated that
probiotic drinks such as smoothies
can reduce the occurrence rate of influenza in young children, and scientists propose this may also extend to viral respiratory infections as well.
8
References
1. Hwang, Diane. Type 1 Diabetes: What it is and How to Manage it.
OKRA, OSANG Healthcare.
https://okra.care/blogs/news/type1-diabetes-what-is-it-how-to-manage-it. Published 6 December 2020. Accessed 11 December 2020.
2. Consult QD. What Viral Load Can Tell Us About The Transmission Potential Of COVID-19 In Healthcare Workers.
Cleveland Clinic
. https://consultqd.clevelandclinic.org/what-viral-load-can-tell-us-about-the-transmission-potential-of-covid-19-in-healthcare-workers. Accessed 8 November 2020.
3. Antrim A. COVID-19 Vaccine Candidate More Than 90% Effective in Phase 3 Study.
Pharmacy Times
. https://www.pharmacytimes.com/news/covid-19-vaccine-candidate-more-than-90-effective-in-phase-3-study. Published 9 November 2020. Accessed 8 November 2020.
4. Karlovitch S. COVID-19 Antibodies Last Longer Than Previously Thought.
Pharmacy Times
. https://www.pharmacytimes.com/news/covid-19-antibodies-last-longer-than-previously-thought. Published 9 November 2020. Accessed 8 November 2020.
5. M. Sauer, M.S., L. What Is Coronavirus?
John Hopkins Medicine
; 9 November 2020. https://www.hopkinsmedicine.org/health/conditions-and-diseases/coronavirus. Accessed 9 November 2020.
6. Debisarun P. A., Struycken P, Domínguez-Andrés J, et al. The effect of influenza vaccination on trained immunity: impact on COVID-19. 16 October 2020. DOI:10.1101/2020.10.14.20212498. Accessed 8 November 2020.
7. Mahooti M, Miri SM, Abdolalipour E, Ghaemi A. The immunomodulatory effects of probiotics on respiratory viral infections: A hint for COVID-19 treatment?
Microbial Pathogenesis
. 17 August 2020. DOI: 10.1016/j.micpath.2020.104452. Accessed 8 November 2020.
8. Prebiotic Probiotic Smoothie.
BlendJet
. https://blendjet.com/recipes/prebiotic-probiotic-smoothie. Accessed 8 November 2020.
About the Author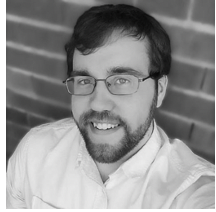 Aaron Smith is an LA-based content strategist and consultant in support of STEM firms and medical practices. He covers new industry developments and helps companies connect with clients. In his free time, Aaron enjoys swimming, swing dancing, and sci-fi novels.