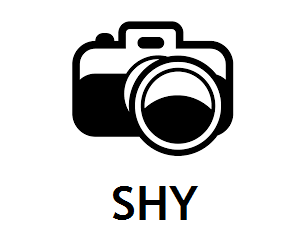 Timothy Aungst, PharmD
Timothy Dy Aungst, PharmD, is an associate professor of pharmacy practice at MCPHS University. He graduated from Wilkes University Nesbitt School of Pharmacy and completed a PGY-1 Pharmacy Practice Residency at St. Luke's University Hospital, and then a Clinical Geriatric Fellowship at MCPHS University. He is passionate about the rise of technology in health care and its application to pharmacy. He has published primarily on the role of mobile technology and mHealth, and made multiple national and international presentations on those topics. He blogs at TheDigitalApothecary.com, is a Co-Host of FurtureDose.tech a podcast part of the Pharmacy Podcast Network, and you can find him on Twitter @TDAungst.
App Offers Retinopathy Screening for Patients with Diabetes
2019-07-07 14:00:00
Timothy Aungst, PharmD
One of the biggest problems for patients with
diabetes
are microvascular (i.e., neuropathy, retinopathy, neuropathy) and macrovascular events (e.g., cardiovascular events). The American Diabetes Association recommends routine monitoring to identify patients at high risk for these complications and to prevent them from becoming a large issue for patients care. These include doing blood work, foot exams, and seeing an optometrist for screenings. Nonetheless, it is easy for patients and providers to miss appointments or identify patients at high risk.
Digital health and technology help patients and providers to better manage chronic conditions like diabetes. These days, there are a number of companies offering services that use technology to help empower patients to live healthier lives. In turn, providers have access to more electronic tools to analyze data to help them with their clinical decision-making process.
One app that designed for patients with diabetes is Retina Risk, which is available on the iOS App store and Google Play store. This app, based on the work of a team of clinicians in Iceland, aims to help patients identify their own personal risk scores for retinopathy, which their providers could recommend them to use. The app works by collecting health measurements like:
HbA1c
Blood Pressure
Diabetes Type
Duration of Diabetes
Gender
This data is then crunched through the Retina Risk algorithm to let the patient know their risk. The proprietary algorithm has been validated in Northern European diabetes populations, which may limit its use in other populations throughout the world, but the team says they will start looking at other populations for validation in the future. The thought is that the app can then empower the patient to seek medical attention if they have not already been, and on other strategies to help reduce their risk for further disease progression. It can track the patient's progress, and let them access a chat platform, as well as refer them other support networks if they do not know who to turn to for help.
Overall, it's a novel app that may have a future in digital health. There has been a push for other services to help patients with diabetes manage other complications, such as sensors for patients to wear on their socks to let them know if they are at risk for foot ulcers for instance. In the future, we could see smartphone cameras used to evaluate a patient's
vision
remotely and add other value for patients to screen themselves, without having to go to a clinic in person.
RELATED ARTICLES
Reference
Retina Risk. Know Your Risk of Developing Sight-Threatening Diabetic Retinopathy. Retina Risk website.
https://www.retinarisk.com/
. Accessed July 2, 2019.