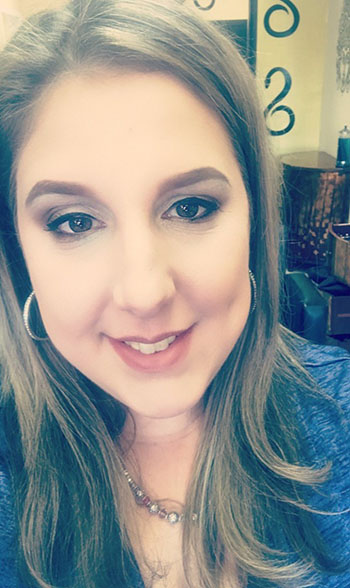 Karen Berger, PharmD
Karen Berger, PharmD, graduated from the University of Pittsburgh School of Pharmacy in 2001. She has worked in community pharmacies for over 17 years as a Pharmacist in Charge, staff, and floater pharmacist for a large chain. Currently, she is a pharmacist at an independent pharmacy in Northern NJ. She can be reached at karenmichelleberger@gmail.com
Pharmacy Student with Flair for Science to Compete for Title of Miss America
2019-07-01 20:03:00
Karen Berger, PharmD
Editor's Note: Photo by John Herzog Photography for Miss Virginia Organization





















Camille Schrier, 23, is a PharmD student at Virginia Commonwealth University (VCU) School of Pharmacy, and was crowned Miss Virginia 2019 on June 22. After beating out 23 other contestants, Schrier will represent Virginia in the Miss America 2020 competition on September 8, 2019.
What gained a lot of attention, though, was Schrier's unique talent presentation. Instead of singing or dancing, Schrier chose to don a white lab coat and safety goggles and conduct a science experiment on stage.
According to the VCU School of Pharmacy blog, Schrier has loved science and nature since the 8th grade, and began competing in pageants at age 14 years.
Prior to entering the VCU PharmD program, Schrier graduated cum laude from Virginia Tech in 2018 with degrees in both biochemistry and systems biology. Soon after, she was excited to learn that the Miss America pageant had eliminated the swimsuit competition, instead focusing more on professionalism and social impact. The Miss America organization is also a top provider of scholarships for young women, which also piqued Schrier's interest.
Thanks to her pharmacy background, Schrier titled her platform, "Mind Your Meds," and focused on drug safety and prevention of drug abuse. Lacking a background in performing, she realized she needed an entertaining way to showcase her talent for the competition.

She practiced an experiment often referred to as "elephant toothpaste," using potassium iodide as a catalyst to show the rapid decomposition of hydrogen peroxide, resulting in a dramatic foam burst. Practicing outside her home, she added food coloring to the experiment.

This experiment helped her win the regional title of Miss Dominion, and from there she was eligible for the Miss Virginia pageant. Schrier worked on making her experiment bigger and more dramatic, and won the preliminary talent award.

Schrier tells VCU that the feedback for her unique talent has been extremely positive and supportive. She plans to take a year off from her pharmacy studies to tour the state and work on her platform of STEM (Science, Technology, Engineering and Math) awareness and drug safety. "I'm trying to be like Bill Nye, the science guy...I want to get kids excited, but I don't want it to be boring," she says in the VCU blog.

After her year as Miss Virginia, Schrier plans to return to VCU to continue pursuing her PharmD degree.


Reference
VCU School of Pharmacy. "'I'm trying to be like Bill Nye': How Camille Schrier's interest in science helped her become Miss Virginia." VCU website. https://blogs.vcu.edu/pharmacy/2019/06/im-trying-to-be-like-bill-nye-how-camille-schriers-interest-in-science-helped-her-become-miss-virginia/. Published June 28, 2019. Accessed July 1, 2019