Antiplatelet Not Superior to Aspirin in Preventing Stroke, Study Suggests
MAY 18, 2016
An antiplatelet agent wasn't significantly superior to aspirin in preventing a composite of stroke, myocardial infarction (MI), or death in patients with acute ischemic stroke or transient ischemic attack (TIA) in the SOCRATES trial.
Ticagrelor
is a P2Y12 platelet inhibitor that was approved in July 2011 to reduce the rate of cardiovascular death, MI, and stroke in patients with acute coronary syndrome (ACS) or a history of MI. It's preferred over clopidogrel for ACS patients who have received a coronary stent and in non-ST elevation ACS patients treated with medical therapy alone, according to updated
guidelines
.
In the earlier
PLATO trial
, ticagrelor was shown superior to clopidogrel for at least the first 12 months following ACS; however, the drug's efficacy in secondary prevention of stroke had yet to be determined, until now.
SOCRATES was an international, double-blind, controlled trial in 674 centers across 33 countries. Patients weren't eligible to participate if other antiplatelet or anticoagulant therapy was planned or if carotid, cerebrovascular, or coronary revascularization was planned that would require halting study treatment within 7 days after randomization. Patients also weren't eligible if they had a history of atrial fibrillation, ventricular aneurysm, severe liver disease, renal failure requiring dialysis, or suspicion of cardioembolic cause for TIA or stroke.
A total of 13,199 patients with a non-severe ischemic stroke or high-risk TIA were randomly assigned in a 1:1 ratio within 24 hours after symptom onset to receive either ticagrelor (dosed at 180 mg on day 1, followed by 90 mg twice daily for days 2 through 90) or aspirin (dosed at 300 mg on day 1, followed by 100 mg daily for days 2 through 90).
The primary endpoint was the time from randomization to the first occurrence of stroke, MI, or death within 90 days. The secondary endpoint to be tested in a hierarchical testing sequence if the difference between the treatment groups on the primary endpoint was significant was the time to ischemic stroke.
A primary endpoint event occurred in 442 of the 6589 patients (6.7%) treated with ticagrelor, compared with 497 of the 6610 patients (7.5%) treated with aspirin (HR 0.89; 95% CI 0.78 to 1.01; p=0.07). Although the events were numerically lower with ticagrelor, the trend didn't achieve statistical significance.
Ischemic stroke occurred in 385 patients (5.8%) treated with ticagrelor, compared with 441 patients (6.7%) treated with aspirin (HR 0.87; 95% CI 0.76 to 1.00). Major bleeding occurred in 0.5% of patients treated with ticagrelor and in 0.6% of patients treated with aspirin; intracranial hemorrhage in 0.2% and 0.3%, respectively; and fatal bleeding in 0.1% and 0.1%.
Permanent discontinuation of study treatment occurred in 17.5% of patients in the ticagrelor group, compared with 14.7% of patients in the aspirin group. Dyspnea and bleeding events were the most frequent factors accounting for this difference.
The subgroup analysis indicated that ticagrelor may be more effective at 7 days in reducing ischemic stroke and all stroke, as well as in several subgroups, including those taking aspirin at baseline.
Limitations of SOCRATES included limited enrollment of patients at especially high risk for stroke, such as those with high-grade carotid or severe intracranial stenosis, and the possibility that the trial included some patients with nonischemic conditions mimicking a TIA, in which antiplatelet therapy would likely be ineffective.
"The trial was negative for its primary endpoint, so we can't say ticagrelor is superior to aspirin in this setting, and we can't really recommend ticagrelor for the treatment of stroke or TIA at present," relented lead SOCRATES researcher S. Claiborne Johnston, MD, PhD. "But, it was very close (p=.07), and there were subgroups where [ticagrelor] may very well be beneficial on its own or in combination with aspirin."
Dr. Johnston said he would recommend earlier treatment within 12 hours "as that was one group that saw the most benefit."
"Those patients who came in on aspirin did particularly well when ticagrelor was added, so it may make sense to look at the combination of ticagrelor plus aspirin versus aspirin alone in a future trial," he added.
The results of the SOCRATES trial were published in
The
New England Journal of Medicine
.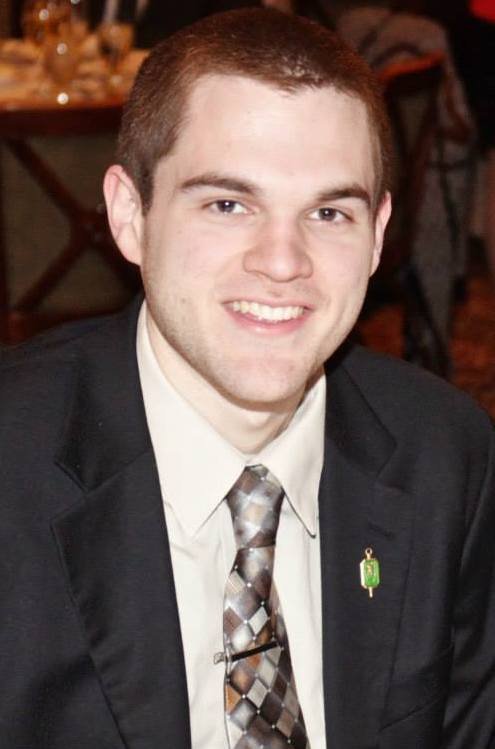 Timothy O'Shea, PharmD
Timothy O'Shea, PharmD, is a Clinical Pharmacist working at a large health insurance plan on the east coast. Additionally he works per diem at a retail pharmacy chain. He graduated from MCPHS University - Boston in 2015 and subsequently completed a PGY-1 Managed Care Pharmacy Residency. His professional interests include pharmacy legislation and managed care pharmacy. He can be followed on Twitter at @toshea125.