Do Pharmacists Ever Retire?
JULY 19, 2015
My community pharmacy, which located on the first floor of a 4-story medical office building adjacent to the local community hospital, was teeming with energy last Friday. For most of the afternoon, folks were lined up out the door and into the hallway.

At one point, the pharmacist I work with looked at me and said, "Can you believe they pay us to do this?"

In the afternoon rush of consults, situations, authorizations, lost medications, and normal community pharmacy issues, my partner was referring to the joy he gets from serving patients.

Over the many years we have been working at this location, we both have built relationships with the many patients we see and speak with on a daily basis. Indeed, it is a very rewarding profession.

My partner has been practicing pharmacy for nearly 40 years, while I have been practicing for 28 years. Many times, we have discussed what retirement might look like. Each and every time we talk, we always come back to the conclusion that we couldn't imagine retiring completely from the profession of pharmacy.

I have worked with, and still work with, pharmacists who continue to practice well into their 70s and even 80s. These pharmacists are extremely knowledgeable, excellent with patients, and exceptionally skilled when it comes to educating younger pharmacists.

The one thing that each one of these very seasoned pharmacists has in common is that they do not need to work. To them, pharmacy is a way of life, and they find meaning in what they do.

Unlike many other professions, pharmacy lends itself to a relatively easy integration of a retired pharmacist back into practice.

After searching through workforce data bases, I could not locate a specific number depicting which percentage of pharmacists continue to practice after they retire, but my instinct tells me that it is much higher than most professions.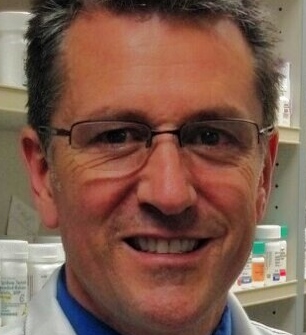 Steve Leuck, PharmD
Steve Leuck, PharmD, has been practicing both hospital and community pharmacy for over 30 years. He founded AudibleRx, in 2011, which provides Consumer Medication Information which is both Useful and Accessible. Content designed to meet health literacy guidelines. Format designed to "read along" with the audio presentation in a simple to use web application. More information at AudibleRx.org.