Solithromycin Shows Promise in Community-Acquired Pneumonia
FEBRUARY 15, 2016
Solithromycin, the first drug in the fluoroketolide class of macrolide antibiotics, recently demonstrated noninferiority to moxifloxacin in the treatment of community-acquired bacterial pneumonia (CABP).1

Solithromycin is targeting a gap in therapeutic strategies caused by high resistance rates of available macrolide antibiotics against Streptococcus pneumoniae, the most common causative pathogen in CABP. Furthermore, alternative single drug options for CABP are frequently avoided because of fears over multidrug-resistant pathogens as well as adverse events such as neuropathies, tendinopathy, and QT interval prolongation.2-5

SOLITAIRE-ORAL was a double-blind, multicenter, randomized, active-controlled, non-inferiority trial comparing solithromycin with moxifloxacin for the treatment of CABP. Eligible patients were at least 18 years old at the time of randomization, had both clinically and radiographically confirmed CABP, and had a pneumonia severity index (PORT) score of II, III or IV.

Excluded patients had characteristics suggesting non-community-acquired pneumonia, were at higher risk for resistant pathogens (received systemic antibacterial therapy for CABP within the previous 7 days, recent hospitalization, residence in a nursing home, immunosuppression), or were deemed at risk for adverse reactions or drug interactions [QTcF interval greater than 450 ms at baseline, concomitant cytochrome (CYP) enzyme inducers or substrates of CYP3A4 with a narrow therapeutic index].

Patients were randomized to either solithromycin (800 mg on day 1, 400 mg on days 2-5, placebo on days 6 and 7) or moxifloxacin (400 mg daily for 7 days). The primary outcome was early clinical response in the intent-to-treat (ITT) population. Secondary outcomes included early clinical response in the clinically evaluable and microbiological ITT population, as well as clinical success at short-term follow-up visit in the ITT population.

Of the 860 patients randomized, 426 received at least 1 dose of solithromycin, and 434 received moxifloxacin. Patient characteristics were similarly distributed among the groups, with the average patient being a 50-year-old white male with hypertension, cardiac disorders, and chronic obstructive pulmonary disease and a PORT score of II or III.

Solithromycin demonstrated noninferiority to moxifloxacin in achieving early clinical response (solithromycin: 78.2% vs moxifloxacin: 77.9%, 0.29 95% CI -5.5 to 6.1). Similarly, noninferiority was demonstrated across all secondary outcomes, and similar safety profiles were observed.

The authors concluded that solithromycin may restore the ability to use macrolide monotherapy for CABP.

References
1. Barrera CM, et al. Efficacy and safety of oral solithromycin versus oral moxifloxacin for treatment of community-acquired bacterial pneumonia: a global, double-blind, multicentre, randomised, active-controlled, non-inferiority trial (SOLITAIRE-ORAL). Lancet Infect Dis. 4 Feb 2016;pii: S1473-3099(16)00017-7. doi: 10.1016/S1473-3099(16)00017-7.
2. Toth, A, Kocsis, B, Damjanova, I et al. Fitness cost associated with resistance to fluoroquinolones is diverse across clones of Klebsiella pneumoniae and may select for CTX-M-15 type extended-spectrum β-lactamase. Eur J Clin Microbiol Infect Dis. 2014;33: 837–843.
3. Webber, MA, Cicci, V, Whitehead, R et al. Clinically relevant mutant DNA gyrase alters supercoiling, changes the transcriptome, and confers multidrug resistance. MBio. 2013;4: e00273–e00313.
4. Stahlmann R, Lode HM. Risks associated with the therapeutic use of fluoroquinolones. Expert Opin Drug Saf. 2013;12: 497–505.
5. Etminan, M, Brophy, JM, and Samii, A. Oral fluoroquinolone use and risk of peripheral neuropathy: a pharmacoepidemiologic study. Neurology. 2014;83: 1261–1263.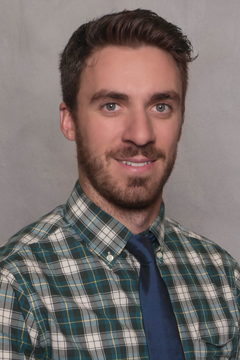 Craig Cocchio, PharmD
Craig Cocchio, PharmD, BCPS, is an Emergency Medicine Clinical Pharmacist at Trinity Mother Frances Hospital in Tyler, Texas. Follow on Twitter @iEMPharmD and on his blog at empharmd.blogspot.com