Association Executive Joining Compounding Pharmacy Group
JANUARY 18, 2019
The International Academy of Compounding Pharmacists (IACP) has named Scott Brunner, CAE, of Alexandria, Virginia, as the group's executive vice president. Brunner will join the association on March 4.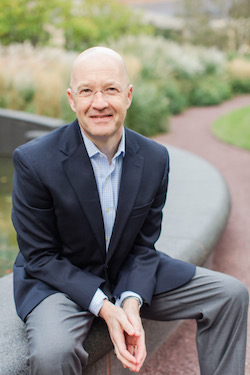 Brunner is a Bessemer, Alabama native with more than 30 years of experience as an association executive. Most recently, he served as senior vice president, communications and external affairs for the National Community Pharmacists Association.
In a statement announcing Brunner's appointment, IACP President Jennifer Burch cited his experience and said the group is looking forward to working with him.
"We're delighted to have an association professional of Scott's experience coming aboard to help us reinvigorate our organization," said Burch, in a press release. "Scott has demonstrated to IACP leaders that he has the passion and know-how to help us enhance IACP's public policy influence and effectiveness and grow the association's membership. We believe his appointment is good news for compounding pharmacists."
Prior to NCPA, he was CEO of the Georgia Pharmacy Association. Brunner has also led state trade associations in Mississippi and Virginia. He holds degrees from the University of Montevallo and Auburn University at Montgomery.
In his new role with IACP, Brunner is working with an association that represents more than 4,000 pharmacists, technicians, students, and members of the compounding community who focus upon the specialty practice of pharmacy compounding. Compounding pharmacists work directly with prescribers, including physicians, nurse practitioners, and veterinarians to create customized medication solutions for patients and animals whose healthcare needs cannot be met by manufactured medications.
Reference
Compounding Pharmacy Group Names New CEO [news release]. Houston, TX; January 16, 2019: International Academy of Compounding Pharmacists. [Email] Accessed January 17, 2018.