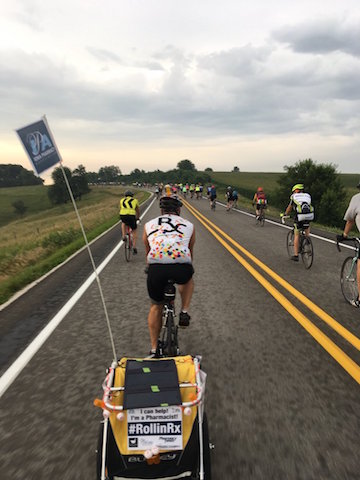 A team of pharmacists, including Pharmacy Times Editor in Chief Troy Trygstad are participating this week in the 46th annual RAGBRAI cycling event. Wearing custom, white coat cycling jerseys, the 20 members of the Iowa Pharmacy Association (IPA) Foundation's RAGBRAI team plan to assist other participants and promote their profession as they ride, using these custom bike attachments that house things like pain relievers.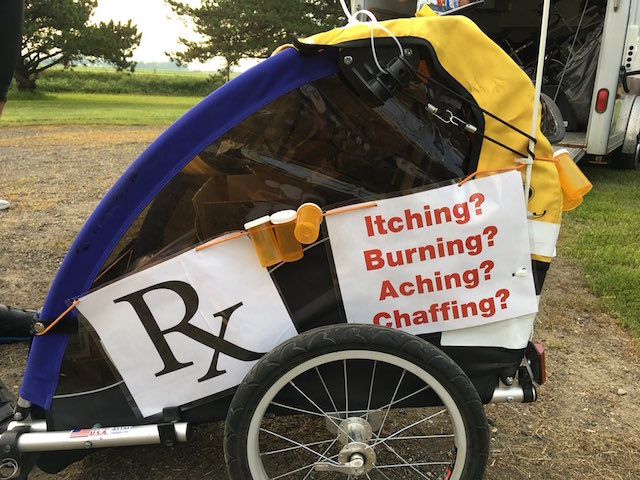 A close up of the signs on the carriers on the pharmacists' bicycles.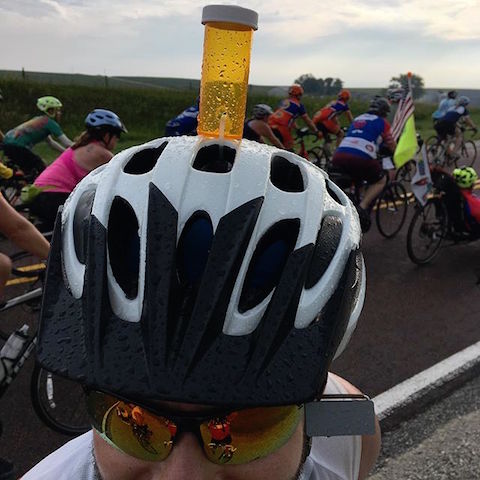 The empty prescription bottles stuck to the top of some of the cyclists' helmets provide clues as to who the #RollinRx crew are.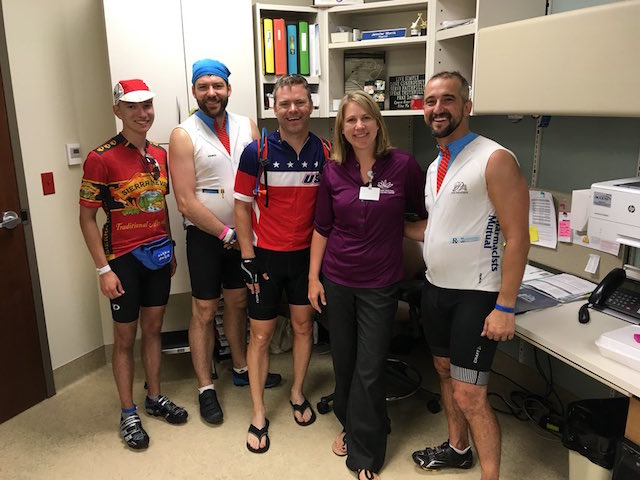 Drake University graduates and students on RAGBRAI at Manning IA regional hospital meet with some members of the Pharmacy Times and Iowa Pharmacy Association team. Go bulldogs!