Camber Pharmaceuticals, Inc.
SEPTEMBER 02, 2017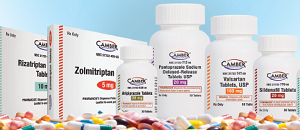 CAMBER'S VERTICAL INTEGRATION AND EXPANSION ARE KEY TO STRONG SUPPLY CHAIN
Camber Pharmaceuticals' parent company, Hetero Drugs of Hyderabad, India, is investing heavily in research and development (R&D) and infrastructure to keep pace with the expanding generics marketplace. Its R&D efforts focus on more complex molecules, including oncology, antiretrovirals, hepatitis C and biosimilars.
With more than 25 manufacturing facilities around the world, including 5 plants in spsecial economic zones, Hetero can produce more than 50 billion oral doses annually. Hetero offers the largest campus of API reactor capacities in the worl, allowing Camber to be vertically integrated on more than 90% of its product line. Hetero employs 15,000 associates in more than 120 countries worldwide.
NEW FACILITIES IN THE UNITED STATES AND INDIA INCREASE CAPACITY
At 3 plants in India, Hetero has more than doubled its capacity, adding more than 1 million square feet. The total manufacturing and warehouse space exceeds 2.5 million square feet dedicated solely to the US marketplace. In the United States, Hetero has built a new 310,000-square-foot, state-of-the-art manufacturing facility in Central Islip, New York, on Long Island, for Camber's sister company, Ascent Pharmaceuticals, which opened in June 2017. In addition, Hetero recently purchased a nearby 110,000-square-foot facility.
These timely investments in R&D and infrastructure will ensure that Camber maintains a robust pipeline and reliable supply of products to meet the needs of customers and patients for years to come.
CAMBER'S PIPELINE FEATURES PRODUCTS FROM NEW US FACILITY
In addition to Camber's recent launch of fenofibrate (Tricor) 48 mg/90 count and 145 mg/90 count, the new pipeline includes several controlled substances and future products from Hetero's new Ascent Pharmaceuticals facility. Products launched in the first and second quarters of 2017 include:
Oxycodone hydrochloride and acetaminophen (Oxycodone and Acetaminophen) 2.5/325, 5/325, 7.5/325, and 10/32 mg
Oxycodonehydrochloride (Roxicodone) 15 and 30 mg
Dronabinol (Marinol) 2.5, 5, and 10 mg
Omega-3 acid ethyl ester (Lovaza) 1 g
Camber's portfolio includes 47 products (164 SKUs), 41 of which are manufactured by Hetero Drugs; 2, by Ascent Pharmaceuticals; and 4, by a contract manufacturer. Camber's future pipeline includes 55 abbreviated new drug applications (ANDAs) filed/under review and 15-plus ANDAs projected for release in 2017. Through strategic "tech transfers" between facilities, the company has the capability to manufacture many of its products in India and the United States, ensuring an abundant inventory of the most critical molecules.