OTC Products (August 2019)
AUGUST 17, 2019
TULSI/HOLY BASIL
MARKETED BY:
Global Healing Center
Global Healing Center is expanding its all-natural supplements line with the addition of its tulsi, also known as holy basil, supplement for stress relief. The tulsi leaf is an Ayurvedic herb containing antioxidants and nutrients to support the body during times of anxiety and stress. The US Department of Agriculture-certified organic formula uses fresh leaves to balance energy, calm nerves, encourage restful sleep, and support the immune system.
FOR MORE INFORMATION:
globalhealingcenter.com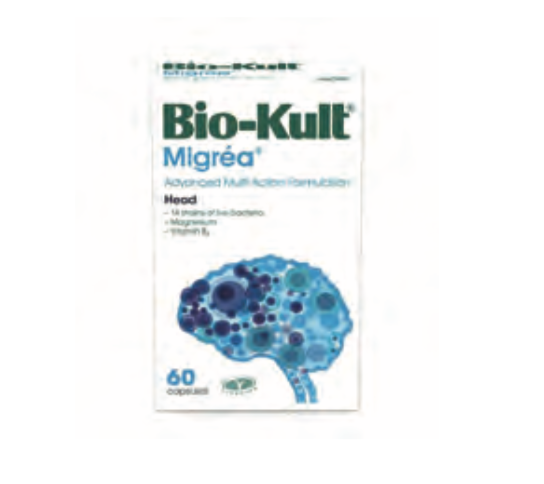 BIO-KULT MIGRÉA
MARKETED BY:
ADM Protexin
Bio-Kult Migréa is joining the ADM Protexin Bio-Kult brand as the first probiotic supplement to target both the digestive tract and the head. The capsules contain 14 probiotic strains to maintain digestive health, as well as magnesium and vitamin B
6
for nervous system function. The capsules can be taken whole or mixed into a drinka nd food, and do not need to be refrigerated. Bio-Kult said that results of studies have shown potential connections between digestive bacterial imbalances and neurological discomfort, and Migréa aims to tackle both issues.
FOR MORE INFORMATION:
bio-kult.com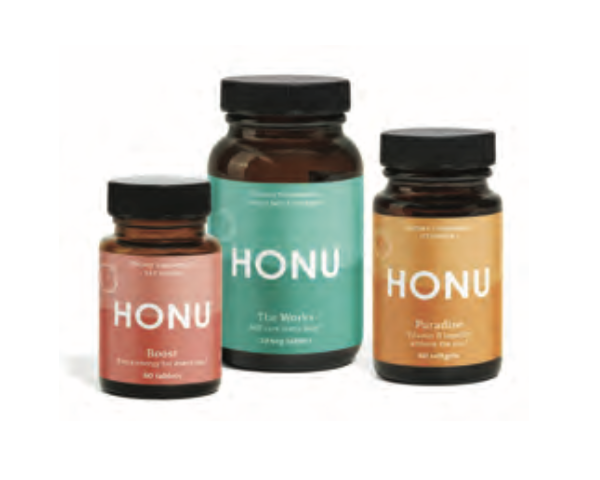 HONU VITAMINS
MARKETED BY:
Grove Collaborative
Grove Collaborative has launched Honu, a line of specially formulated supplements and vitamins. The full collection has 9 products, including vitamins for digestion, energy, immune system support, men, women, nails and skin, pregnancy, and stress, as well as vitamin D. In keeping with Grove Collaborative's focus on natural health and home products, the vitamins are packaged in recyclable glass to reduce plastic waste.
FOR MORE INFORMATION:
grove.co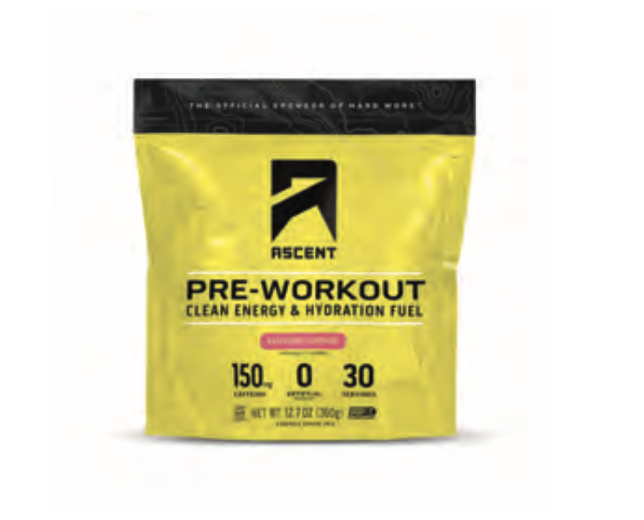 PRE-WORKOUT CLEAN ENERGY AND HYDRATION FUEL
MARKETED BY:
Ascent Protein
Ascent has introduced a new preworkout protein recipe with no artificial ingredients. With 150 mg of caffeine from coffee fruit extract and 250 mg of electrolytes for hydration in every scoop, Pre-Workout Clean Energy and Hydration Fuel was designed to increase energy and hydration levels before a difficult workout. With raspberry lemonade and watermelon flavors, the certified gluten-free protein is also Informed-Sport certified for optimal athletic performance.
FOR MORE INFORMATION:
ascentprotein.com