OTC Product News
AUGUST 07, 2018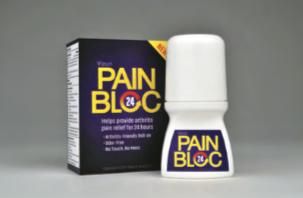 VIZURI PAINBLOC24
MARKETED BY: Vizuri Health Sciences LLC
Vizuri launched PainBloc24, a topical pain reliever indicated for arthritis. The topical can block pain for up to 24 hours with a single application, comes in arthritis-friendly packaging, and is odor-free.
FOR MORE INFORMATION: painbloc24.com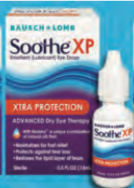 SOOTHE XTRA PROTECTION PRESERVATIVE FREE
MARKETED BY: Bausch + Lomb
Soothe Xtra Protection Preservative Free (XP) is used to treat dry eyes, particularly in patients with a sensitivity to eye drops with preservatives. Soothe XP contains a combination of mineral oils that restore the oil-producing lipid layer of the eye and seal in moisture to prevent dryness.
FOR MORE INFORMATION: sootheeyedrops.com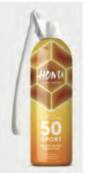 HONU SUNSCREEN—WITH PATENTED SPRAY WAND TECHNOLOGY
MARKETED BY: Starco Brands
Honu Sunscreen is the first sunscreen that uses a spray wand to help protect hard-to-reach spots against damage from prolonged sun exposure. The SPF 50 sunscreen is waterproof for up to 80 minutes, is free from oxybenzone and octinoxate, and contains aloe, antioxidants, and coconut oil to help skin stay hydrated while in the sun.
FOR MORE INFORMATION: starcobrands.com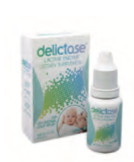 DELICTASE
MARKETED BY: Neosant Health Solutions
Delictase is a dietary supplement that treats colic in infants. The supplement contains lactase enzymes to reduce digestive issues, such as colic, caused by temporary lactose intolerance in infants. The oral drops allow babies to receive the proper galactose and glucose intake their bodies need to develop.
FOR MORE INFORMATION: delictase.com