Will the CVS Innovation Lab Disrupt Pharmacy?
JULY 29, 2015
The Digital Health Wars are being waged, and the investments being made by pharmacy giants will demonstrate how this new area of health care will appear.
Retail pharmacies are beginning to expand in the digital health sector due in part to recent changes in the health care environment. Beyond drug dispensing models, pharmacy chains like CVS and Walgreens are integrating walk-in clinics and engaging in wellness programs that will impact a larger sector of society and compete with health networks and private physicians. Technology is quickly proving to be a boon for these companies, which may provide them with a competitive edge.
I previously commented on the multiple projects and digital health advancements that
Walgreens has been pushing
, but now CVS is catching my attention with its new approach.
Recently, CVS opened a Digital Innovation Lab in Boston to help support and develop independent ideas that could prove beneficial to the company in time. CVS is currently in the process of hiring coders, designers, and other ancillary professionals to bring this operation together.
The ultimate goal of CVS's Digital Innovation Lab is to be an incubator of sorts that is dedicated to the health sector. Hoping to capitalize on the constantly evolving health and technology field, and recognizing the growing role that digital health is playing, CVS hopes to find the next big thing that will solidify it as a bastion of community health services.
So, what does the company have in the works? Currently, the lab is exploring the interconnection of devices and tools that can aid in adjunctive care management for chronic and acute conditions. This includes smart pill bottles, remote blood pressure monitors, and otoscopes that run using a smartphone. The lab will undoubtedly become a home for devices that can be tested and used, alongside numerous failures that will assuredly appear in the race for the digital health field.
What really matters is how the good ideas developed at the lab will be delivered. Taking this into consideration, products that prove to have some semblance of success will most likely be piloted at CVS stores across the country to collect patient feedback and determine whether the initiatives are worth pursuing in the greater market.
There may come a time when a great swathe of advertisements will come from CVS, promulgating some new product that could revolutionize health care. The question I pose is whether pharmacists themselves will benefit.
Patient care may see great advancements, but will we see pharmacists helping with this process, or even playing a supportive role? Will a new means of drug dispensing and oversight come from the lab? I suppose that only time will tell.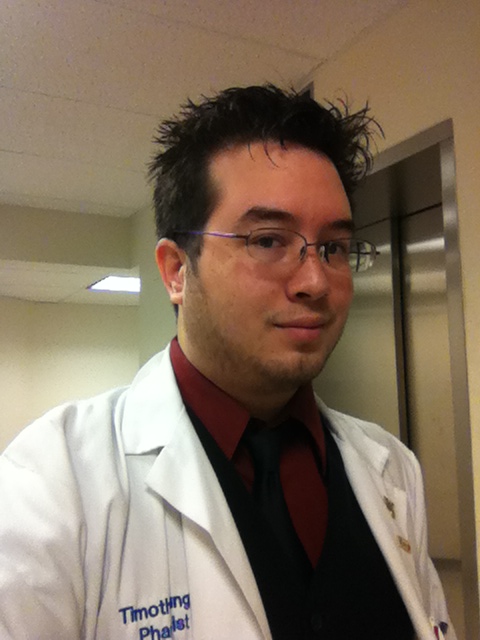 Timothy Aungst, PharmD
Timothy Dy Aungst, PharmD, is an associate professor of pharmacy practice at MCPHS University. He graduated from Wilkes University Nesbitt School of Pharmacy and completed a PGY-1 Pharmacy Practice Residency at St. Luke's University Hospital, and then a Clinical Geriatric Fellowship at MCPHS University. He is passionate about the rise of technology in health care and its application to pharmacy. He has published primarily on the role of mobile technology and mHealth, and made multiple national and international presentations on those topics. He blogs at TheDigitalApothecary.com, and you can find him on Twitter @TDAungst.