Get Smart About Antibiotics Week: What's Your Antimicrobial Name?
2015-11-11 04:38:57
Monica V. Golik Mahoney, PharmD, BCPS-AQ ID
Next week (November 16-22, 2015) marks Get Smart About Antibiotics Week, the annual US Centers for Disease Control and Prevention (CDC) campaign to raise awareness about antibiotic resistance and the importance of appropriate antibiotic prescribing and use.
Get Smart About Antibiotics Week seeks to educate the public and health care workers about when antibiotics are truly required.
Reports estimate that upwards of 50% of prescribed antibiotics are not necessary or not optimally prescribed. The overuse of antibiotics is the single most important driving force of antibiotic resistance.
The CDC website hosts informational material that can be targeted towards educating different groups of people such as parents of small children, health care providers, and even pharmacists. These informative resources explain why antibiotics are not effective for colds and other viruses, and why patients shouldn't ask their health care providers for antibiotic prescriptions for these conditions.
It is the hope that educational programs like this will contribute to the decline of antibiotic resistance. In addition to slowing the rate of antibiotic resistance, it is also vital to develop new antimicrobial agents. In fact, the White House has called this a matter of national security!
In honor of Get Smart About Antibiotics Week, and in the hopes of discovering new antimicrobial compounds, use the antimicrobial naming schematic below to find out what your name would be if you discovered a new compound.
Antimicrobial Category Explanations
-conazole
: A potent antifungal, you are a member of the triazole drug class. You have activity against many
Candida
species. Some of you may even be active against
Aspergillus
and other molds! You are conveniently available in oral and intravenous formulations.
-fungin
: Another potent antifungal, you are a member of the echinocandin drug class. You are only available in intravenous formulations. You have activity against many
Candida
species and some molds. You have a much better drug interaction and tolerability profile than the azole drug class.
-cillin
: Not to be messed with, you are a member of one of the most famous antibiotic families: the penicillins! You target Gram-positive organisms, but unlike some of your ancestors, you retain activity against resistant
Streptococcus
pneumoniae
. Many patients fear you and claim they are allergic to you.
-floxacin
: One of the most commonly used antimicrobials, you are a member of the quinolone family. You like to be involved in a little bit of everything: urinary tract infections, intra-abdominal infections, respiratory infections…you name it! But sometimes ,you tend to be vindictive, with rare adverse effects being your Achilles heel.
-mycin
: One of the most misunderstood and feared classes of antimicrobials, you are an aminoglycoside. Many prescribers do not know how to dose you or monitor you. Pharmacists continue to champion your utility and oftentimes adopt you as their own— pursuant to a protocol, of course.
-cyclovir
: The lone antiviral of the bunch, you lead a recluse lifestyle, but are often called upon to save the day. You despise the herpes family of viruses, including simplex, varicella, and cytomegalovirus. Similar to the -mycins, you like to be difficult and demand a different dosing weight in the obese. Don't forget to stay hydrated!
-penem
: You see yourself as the tough older brother of the penicillins. You are a carbapenem. You bring out the big guns, targeting the bullies of the Gram-negative world. Is that a
Pseudomonas
or
Extended-spectrum beta-lactamase
(ESBL)? You are one of the first to be called! Your ego needs to be kept in check, though, as there is a new group of organisms calling themselves CREs who have vowed to get you.
-zolid
: You are quite the party animal! You are an oxazolidinone, a rapidly expanding class of anti-Gram-positive agents. You have activity against MRSA and VRE. You have oral and intravenous formulations. Is there anything you can't do? Well, some people may erroneously avoid you after 2 weeks or not use you in combination with serotonergic medications.
-vancin
: While your patriarch is vancomycin, you are the next generation of long-acting glycopeptides! Similar to the -zolids, you target MRSA and possibly VRE, but you only need to be dosed once a week! People question your ability to be used beyond skin infections, but you are determined to prove them wrong in clinical trials.
-nidazole
: As an imidazole, you are rather limited in your spectrum of activity, which is purely anaerobic bacteria. However, you are a rising superstar, as you have activity against
Clostridium difficile
—1 of 3 bacteria that the CDC deemed to be an urgent threat to humankind.
-cycline
: You are a glycylcycline, a cousin of the tetracyclines, but one whose name no one can ever spell correctly. You want to get involved in all resistant bacteria—MRSA, VRE, ESBL, CRE—but in order to have
in vitro
activity against all of these, you sacrifice by being highly lipophilic, with limited utility in bacteremias.
-pristin
: An almost forgotten class of antimicrobials, you are a streptogramin. You have activity against resistant Gram-positive organisms, but your personality is rather difficult to tolerate. You get under people's skin, causing them muscle aches. Many practitioners save you as last line, but your newer generation is seeking to improve on its predecessors.
This article was written by Monaxcyclovir, a new potent oral regimen for the treatment of CMV in renal transplant recipients.
References:
CDC Get Smart About Antibiotics Week. Available at: http://www.cdc.gov/getsmart/week/
CDC Antibiotic Resistance Threats in the United States, 2013. Available at: http://www.cdc.gov/drugresistance/pdf/ar-threats-2013-508.pdf
Report to the President on Combating Antibiotic Resistance. September 2014. Available at: https://www.whitehouse.gov/sites/default/files/microsites/ostp/PCAST/pcast_carb_report_sept2014.pdf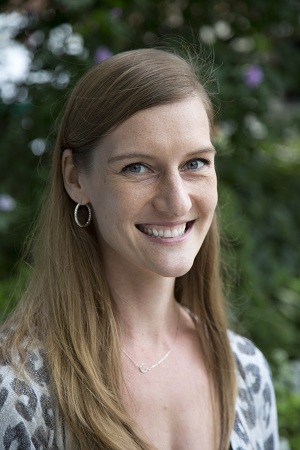 Monica V. Golik Mahoney, PharmD, BCPS-AQ ID
Monica V. Mahoney, PharmD, BCPS-AQ ID, is a graduate of the Massachusetts College of Pharmacy and Health Sciences (Boston) and has completed specialized residency training as an infectious diseases pharmacist. She currently practices as a clinical coordinator of infectious diseases at Beth Israel Deaconess Medical Center in Boston, MA. She precepts pharmacy students and PGY1 and PGY2 residents on their ID rotations.