PPIs: Stroke Risk and Patient Counseling
DECEMBER 05, 2016
The results of a new study were presented at the American Heart Association's Scientific Sessions in New Orleans (November 12-16, 2016), suggesting a connection between the use of PPIs (proton pump inhibitors) and ischemic stroke. Although this information was conveyed primarily to physicians and researchers, such news travels fast and has been reported via popular media such as CNN, Fox News, and the
Chicago Tribune
. Pharmacists are therefore likely to receive questions from patients about this information and should be prepared to answer it.
The study involved an analysis of about 245,000 Danish patients who had undergone endoscopy, thus focusing on patients with underlying gastrointestinal disease. The researchers were able to then identify about 9500 patients who experienced an ischemic stroke during the 6 years of follow up. Further investigation into the use of PPIs by these patients indicated that the use of PPIs resulted in an overall increase of 21% in the risk for stroke among PPI users.
Some PPIs were associated with significantly greater association with stroke than others. For example, pantoprazole appeared to have a 94% increased risk and lansoprazole a 30% increased risk. Additionally, the study showed little to no increased risk in stroke with the lowest doses of PPIs and no increased risk at all with the use of H2 blockers.
Counseling Points
As information about this study makes its way into the public square, pharmacists may want to prepare themselves to answer questions and counsel patients who ask about the risk of stroke while taking their PPI.
The following counseling points are the opinion of this pharmacist only, and are not being proposed as a strict rule or law that all other pharmacists must follow. I was in pharmacy school when the very first PPI made it to market in 1989 under the brand name Losec, which was subsequently renamed Prilosec to avoid confusion. I have watched this family of drugs develop and eventually become available OTC. My advice on counseling about news like this stems from my own experience dealing with patients for nearly 25 years.
First, patients should be reminded that studies of this sort, while important, are not necessarily designed to show cause and effect. In other words, the increased risk of stroke in those on the higher dosages of PPIs could possibly be due to other factors not being considered in those patients.
Second, the percentages sound much scarier when stated as a "21%" or even a "91%" increased risk of stroke. These numbers, however, need to be considered in context. The overall risk of stroke among patients in the study was less than 4%. A movement from 3% to 4% would be a 33% increase, but the overall risk would still be only 4 in 100.
Third, nothing in the study can be determined about the safety or necessity of stopping PPI usage in symptomatic patients with gastroesophageal reflux disease (GERD). We're getting close to 30 years of data on the use of PPIs in patients. Although it's wise to remain cautious and always use the lowest effective dose and discontinue when they aren't needed, this recent study alone doesn't necessarily warrant any changes in our current prescribing patterns.
Quick Counseling
I tell my patients not to stop taking their PPI until they talk with their doctor about their symptoms and about why they're taking it to begin with.
Low doses showed little to no increased risk of stroke.
For most patients on chronic treatment, it's all about symptom control. As such, there's no harm in talking to your doctor about lowering your dose or stopping altogether as a trial.
Conclusion
The PPI category of medications have been a valuable asset in treating GERD symptoms and preventing heartburn. While the increased risk of stroke appears, in this study, to be statistically significant, it cannot necessarily prove cause and effect. The usual best practices of treating with the lowest effective dose should be maintained, and patients shouldn't be treated for longer than necessary.
1.
American Heart Association. Popular heartburn medication may increase ischemic stroke risk. AHA meeting report—presentation: 391—session: EP.AOS.765. AHA website. newsroom.heart.org/news/Xpopular-heartburn-medication-may-increase-ischemic-stroke-risk. Accessed November 28, 2016.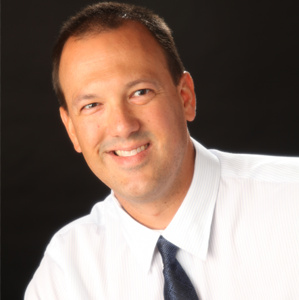 Jason Poquette
Jason Poquette, RPh, is a 1993 graduate of the University of Connecticut School of Pharmacy. For most of his career, he has held retail pharmacy management positions. He also spent 7 years working in health plan formulary analysis and research. He currently works for Pharmacy Healthcare Solutions (PHS) as manager of an outpatient hospital pharmacy, developing programs to improve utilization of the pharmacy and transitional care for patients.